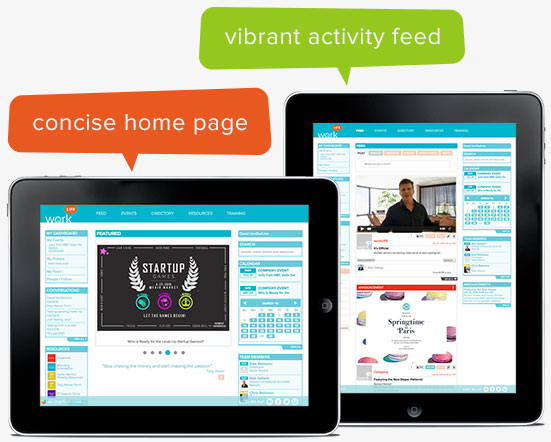 HOME PAGE & ACTIVITY FEED
Featured Posts, Events, and Announcements are highlighted here. Include optional quotes or other notes, or serve up social media or other feeds.
Feature Posts & Highlight Initiatives
Post images & video easily
Inspiration Module
Create & Manage Events & Announcements
Create & Manage Surveys & Polls
Social Media Feeds
Shout Outs & Personal Praise
And More!